The ZX-Spectrum ZXMMC Interface's page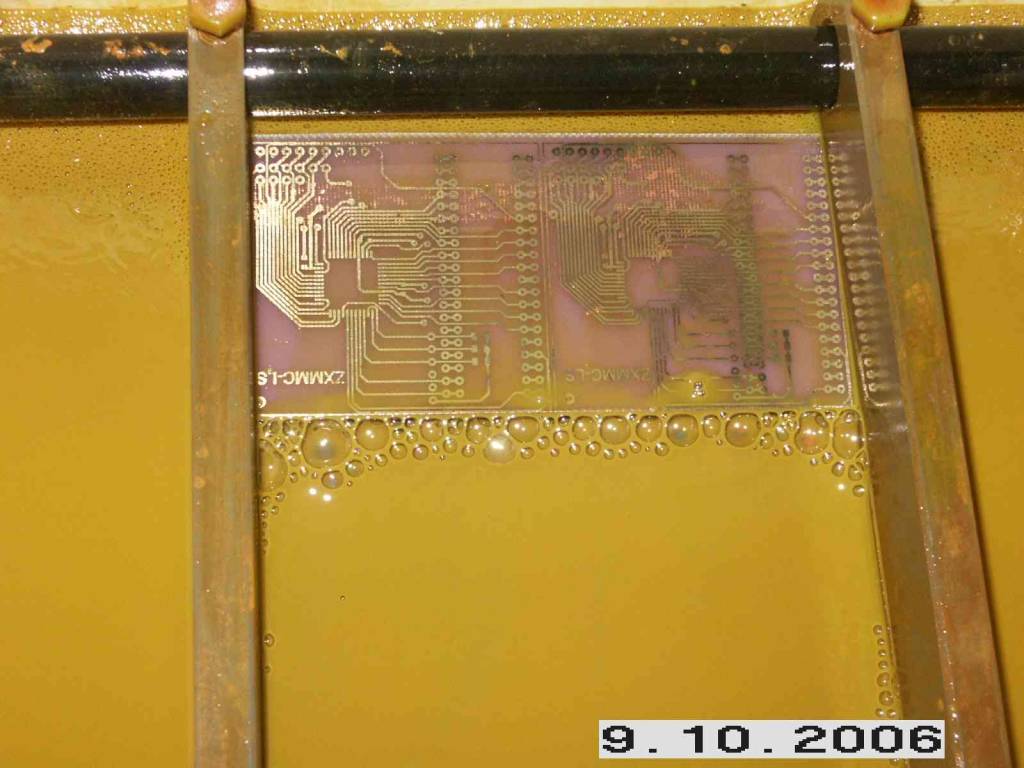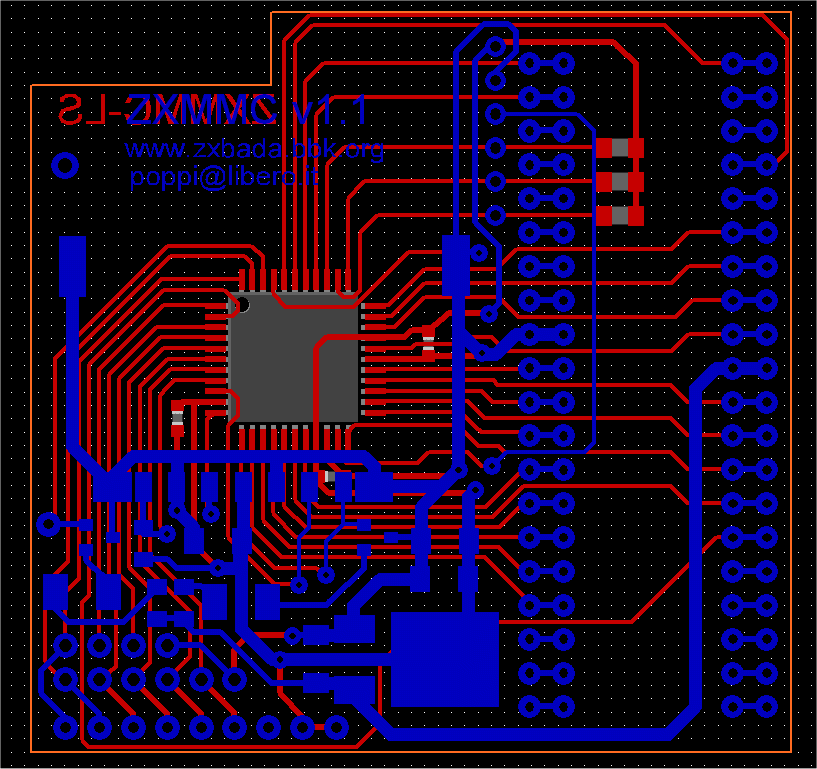 The very first prototype's pcb is "home made". The process is quite critical due to the 0,3mm track width and tiny vias.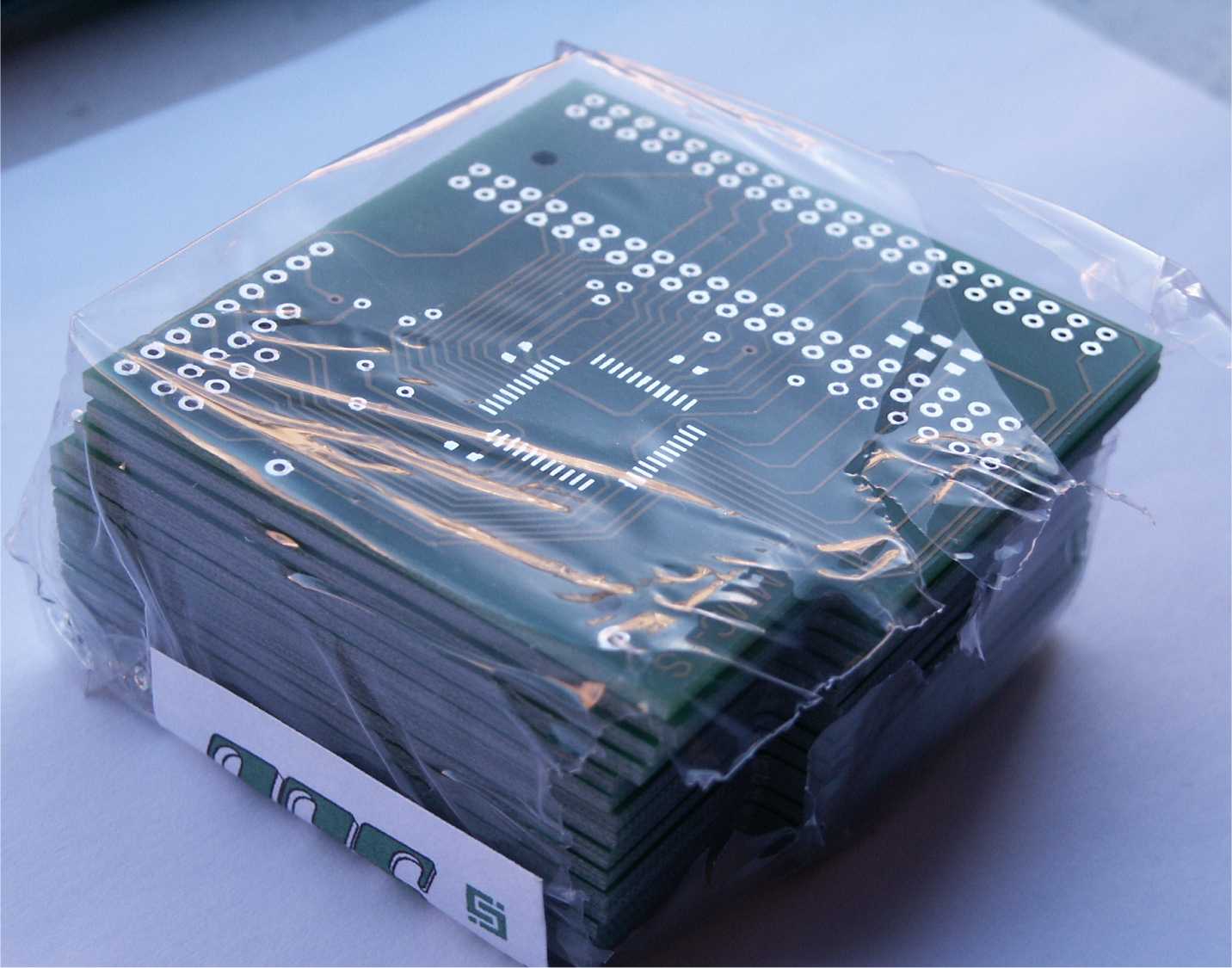 For this reason, a small batch of "real" PCB has been produced and can be requested here, or you may send the Gerber files to your favourite pcb manufacturer. A printable image version is also provided, for those who wants to print the PCB at home.
Gerber files - Printable version - EDS Project files